Fog and mist – what's the difference?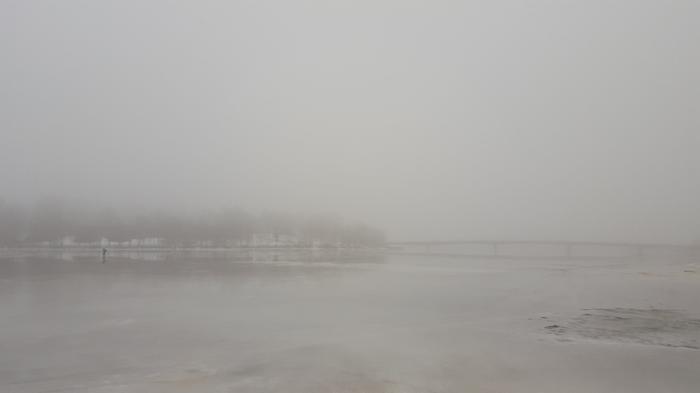 Fog is a cloud at ground level. Inside fog the temperature is the same as the dew point temperature. As relative humidity reaches 100 %, water vapour begins to condense into very small droplets.
Clouds scatter sunlight and lessen visibility. If a cloud touches the ground and visibility is under 1 km (3,278 feet), this lessening of visibility is called fog. If the visibility is above that, but under 5 km (3.1 mi), the situation is called mist. If visibility is reduced by some other reason than water droplets, for example dust, smoke or other particulates, the situation is called haze.
When temperatures are slightly below freezing and there is fog, the fog may be formed by supercooled droplets. The fog can form a covering of ice on surfaces. If the temperature is significantly below freezing, fog forms out of ice crystals instead of water droplets. Sunlight is reflected and refracted off the ice crystals, causing the appearance of halos.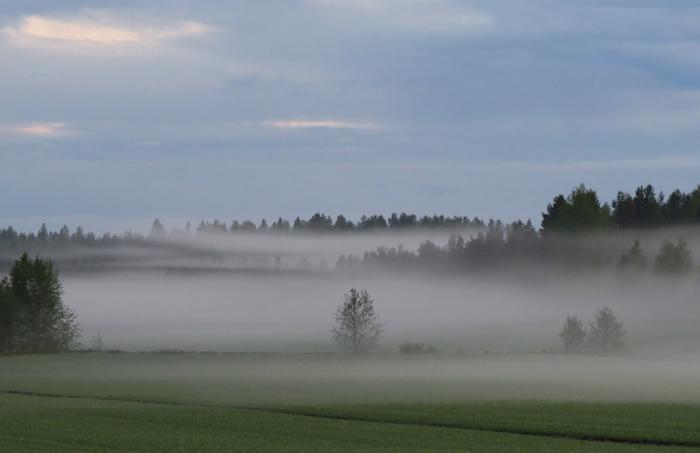 Fog formation and fog types
The warmer air is, the more it can contain water vapour. If the water content of the air is kept constant, the relative humidity of warm air is smaller than the relative humidity of cold air.
If milder humid air flows into a cold region, for example in the case of airflow from over a warm sea to over cold land in fall or winter, the warmer air begins to cool and some of the water vapour present in the air condenses into fog. This fog type is called advection fog. Steam fog forms when cold air lies over a warmer body of water.
In radiation fog colder air lies on top of a warm, moist surface and as moisture is evaporated into the air, it begins to condense. Steam fog forms in a similar manner. A similar mechanism can also cause fog formation over moist, warm land in cool air.
In clear weather, when winds are weak, heat radiates away from the ground and the surface, also the air above, cool down and radiation fog is formed.
Mixing fog is formed when two moist air masses with different temperatures mix.
Mist is similar to fog, but there are fewer cloud droplets in it and visibility is better than in fog. Haze is not formed of cloud droplets, but of tiny dust and smoke particles. Haze also reduces visibility.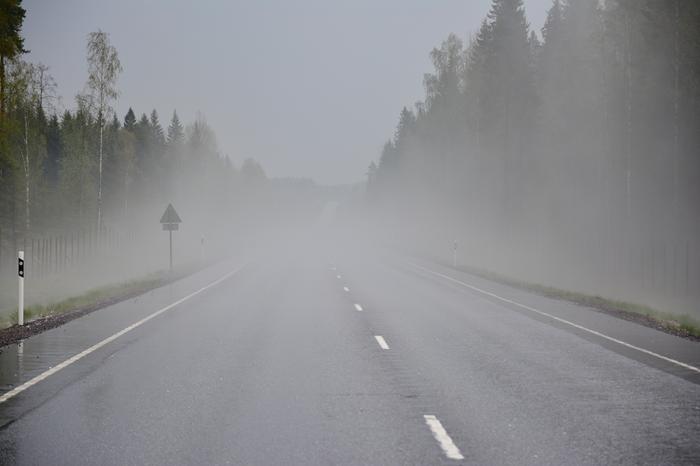 Fog effects
Fog reduces visibility and thus affects traffic on land, over sea and in the air. Fog is especially dangerous when velocities are high and visibility is poor. Freezing fog can be dangerous due to ice formation on surfaces.
Like clouds, fog also lessens temperature fluctuation. On a foggy morning temperatures rise slower than on a clear morning and on a foggy evening and night temperatures don't fall as low as on a clear evening and night.

Article last updated 2/16/2021, 2:44:00 PM